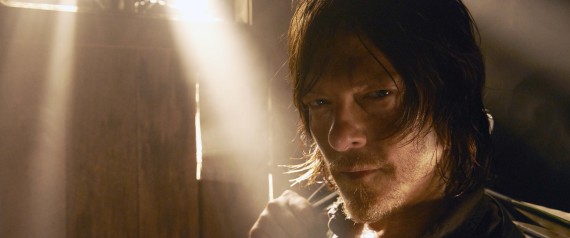 In a 90-minute episode, The Walking Dead Season 5 finale will be air today at 9:00pm ET/PT on AMC.
And there's evidence Daryl Dixon will die in today's finale, according to The Atlanta Journal-Constitution and real estate site Curbed Atlanta, Norman Reedus, the actor who plays Dixon, is selling his Georgia home in Serenbe, which is a village in metro Atlanta. Additionally, Reedus is scheduled to appear on "Talking Dead" following Sunday's season finale. As fans know, a "Talking Dead" appearance can be seen as a death sentence for characters since the show often features those who've died. Furthermore, Dixon has warned fans multiple times to have their tissues ready.
See the photo preview here.
The Walking Dead: "Conquer"